We designed an attention grabbing visual style, using bright colours, bold typography and prominent use of large photos. The mixture of featured articles, selected suppliers, striking imagery and unique brand elements draws readers in immediately, and advertising the many benefits of membership creates an impetus for visitors to sign up for an account.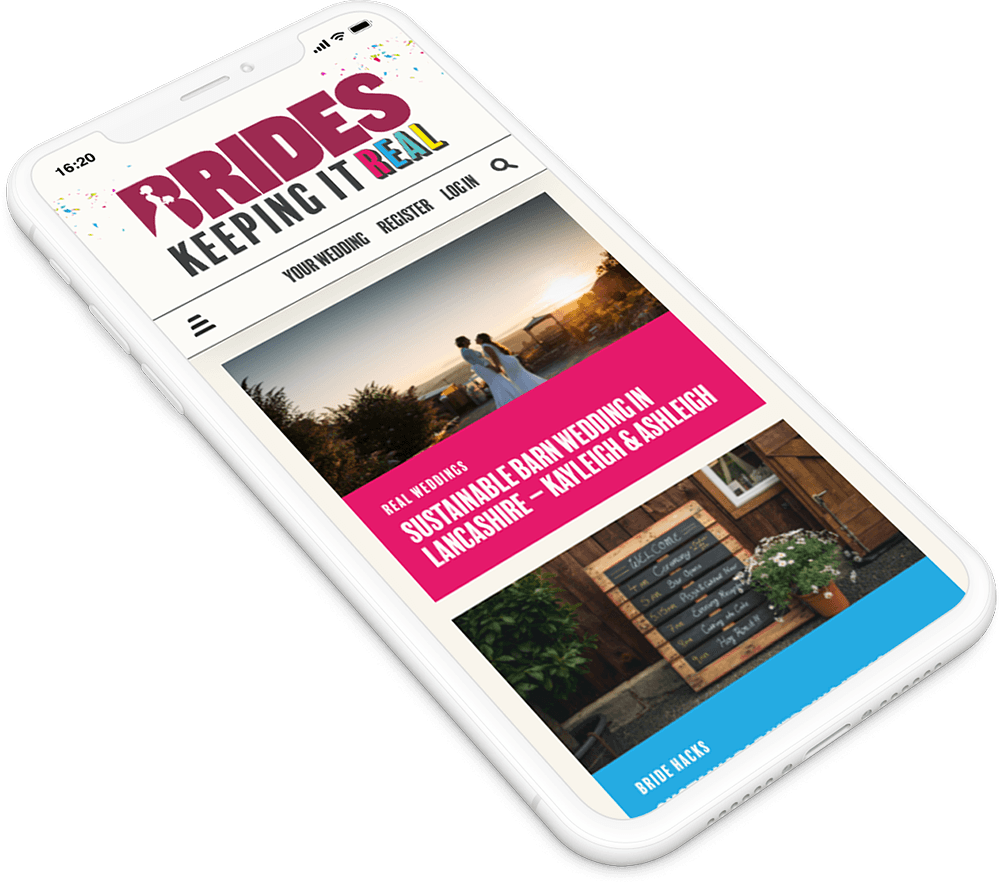 The Real Directory is an ever-expanding database of wedding suppliers, hand-picked by the BKIR team and showcased in striking style on their own unique landing page. Searchable by supplier type and location, the site's intelligently structured page URLs, titles and metadata boost SEO for the suppliers by generating a localised, search-engine friendly web page link.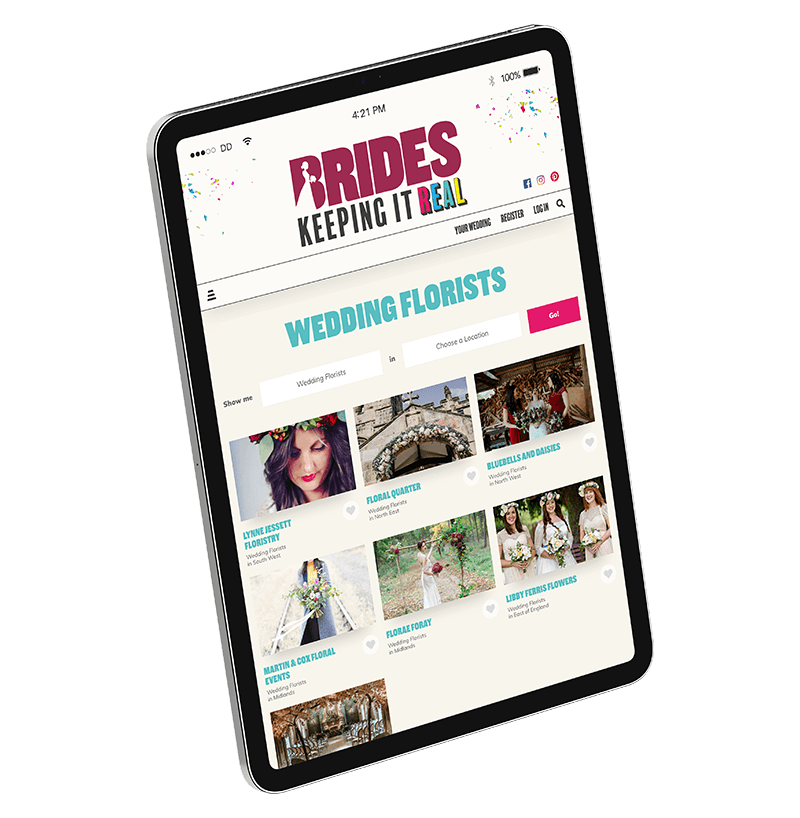 Registered users can add their favourite suppliers to a list – along with articles and photo galleries – helping them to build their shortlist of ideas and vendors for the big day, whilst allowing the site to make smart recommendations as to suppliers they could be interested in. And just in case they've lost track of time, a countdown to the big day reminds the site's registered users how long they have left until they tie the knot.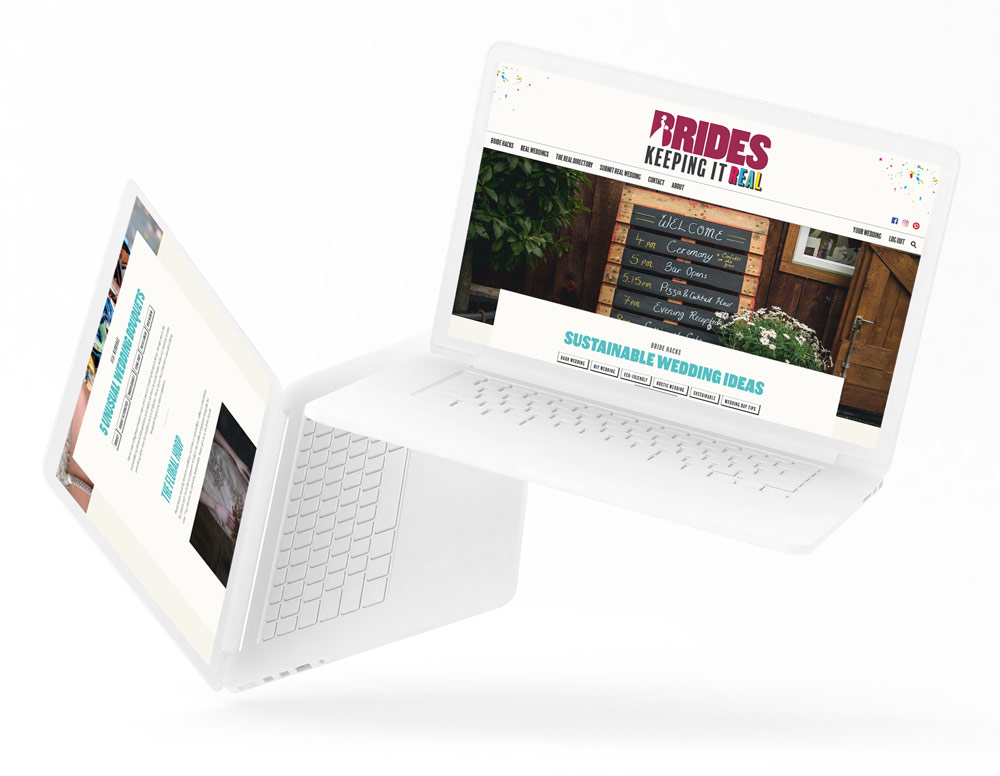 " The branding and website are exactly what we wanted, and we've have had loads of positive feedback. Diverge are a pleasure to work with - they make the process fun! It never feels like work when we have a meeting - I wish all suppliers were like them. "
Gaia Hudson
Keep It Real Media
Visit Website